AL13® helps architects achieve a premium look without the financial & time constraints of pre-fab route & return.
Aluminum Cladding
Systems
Panel System. Cut On-Site. Patented. Fire Rated. QAI Listed.
Plank System. Look of wood. Durability of metal.
Explore the buildings created using AL13® systems. Here's what to expect from working with AL13® on your project.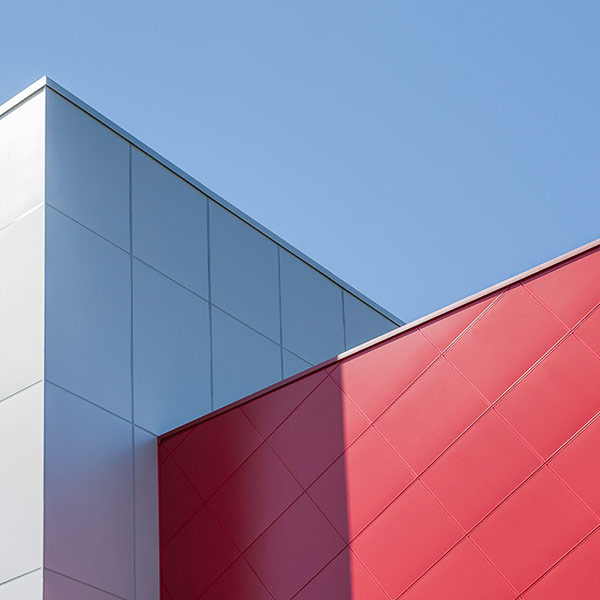 "I've never experienced a building product with this level of premium service."
Clients choose AL13® for our responsive assistance. From the drawings, to the on-site install, to the open house, AL13® representatives go to great lengths to ensure you achieve your vision.
Delta Secondary School Theatre
Inspirational buildings foster inspirational humans.
This is a multi family high rise and townhome project featuring horizontal AL13® Panel System in Bone White, and Plank System in Cherry.
UBC lot 11 tower & townhomes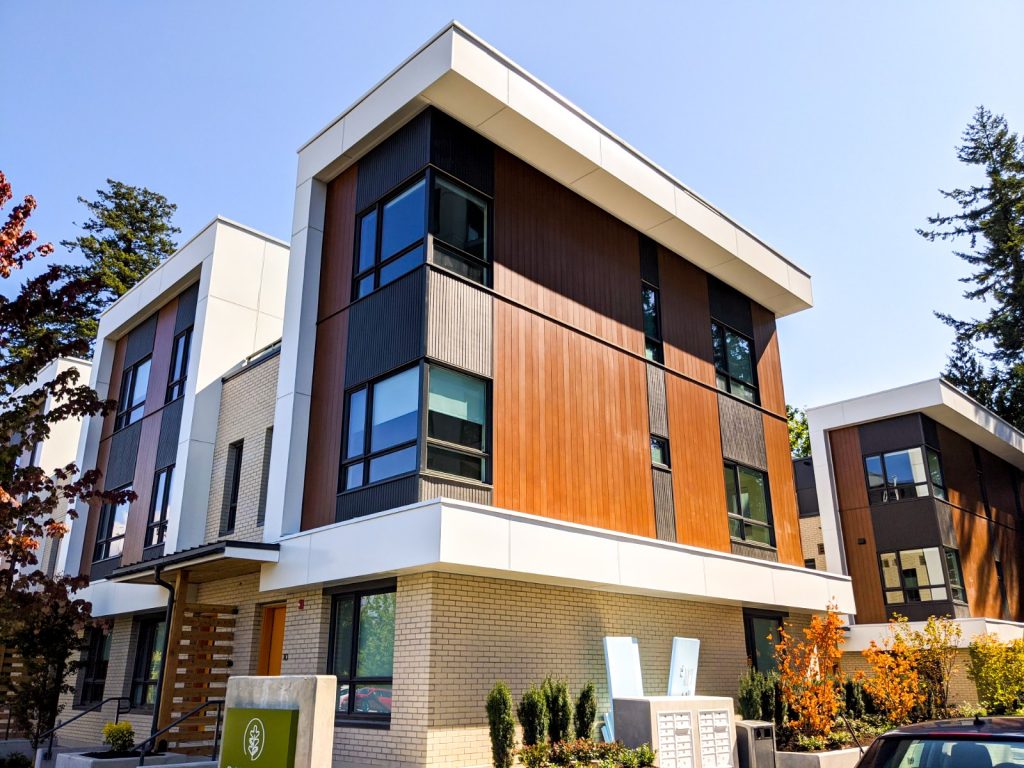 Tall buildings favor AL13® because of the safety we've achieved from rigorous testing certifications.
59,000 sq ft of AL13® Panel System on this multi family project featuring horizontal panel in SD301 – Brilliant White, and CC054 – Grey.
Looking for a product to go the extra mile for you?
You've come to the right place.
Millions of sqft installed.
Architects all across North America have used AL13® on their projects. See what our customers have to say about AL13®

"Not only was the project an architectural success, all parties involved in the projects were extremely content, from the owner to the craftsmen working with the product. Our AL13® rep was instrumental. He was involved in pre-construction and was present on site when we began the installations, and was always accessible when issues arose. In today's construction environment, where things are at times being done improperly, it is a breath of fresh air to deal with professionals from AL13®! Looking forward to using the AL13® products on our next project."

"My experience with AL13® has been nothing but positive. From the sales and technical support to product installation it has been an impressive journey. I have worked on the Belleville Casino which turned out great, and I'm currently working on a project called Towns Don Mills in Toronto. I love working on AL13® panel system because it doesn't require prefabrication like other metal panel systems. The finished product looks outstanding, but what really sets AL13® apart is the service and support they provide."
Need help with your AL13® order? 
Speak with an AL13®Territory Manager