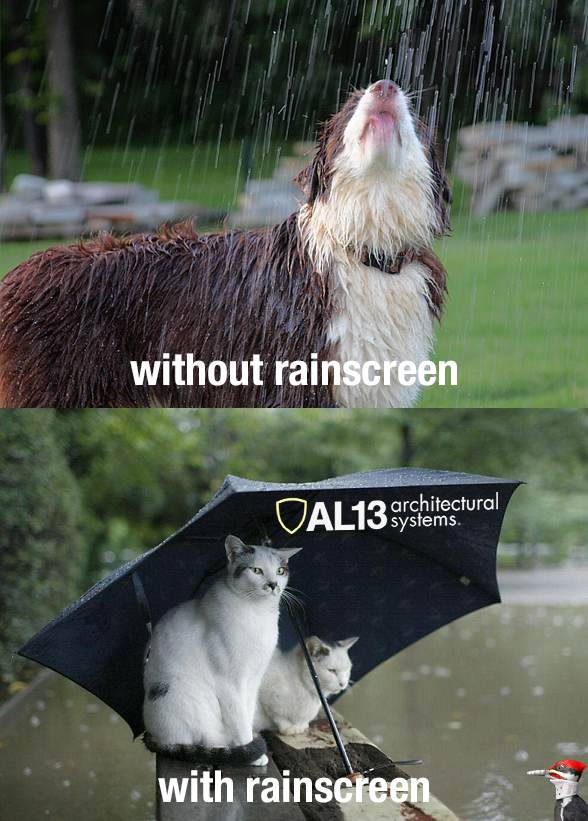 Rain Screen
A rain screen is not a singular product, but a system of products on a wall that function together to manage moisture.
This wall construction system protects the sheathing from moisture that manages to get past the exterior siding or cladding.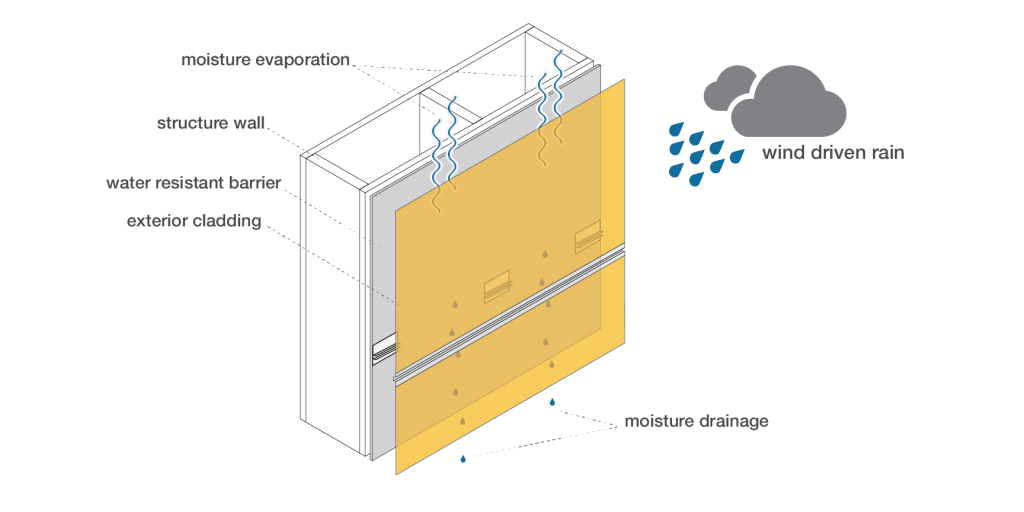 What is it?
3 part breakdown
A rain screen system generally consists of the following parts:1) Exterior Cladding2) 3/8" Air Gap3) Water Resistant Barrier
Air Gap
80% open, 20% cladding system
A rain screen is an exterior cladding system where an air gap exists between the water-resistant barrier and the back of the exterior cladding system. To code, this gap must be 10 mm, or 3/8 inch, from the water-resistant barrier on the building and the exterior cladding system. This must maintain a ratio of being 80% open with only 20% of the cladding system impeding moisture and air flow at horizontal joints.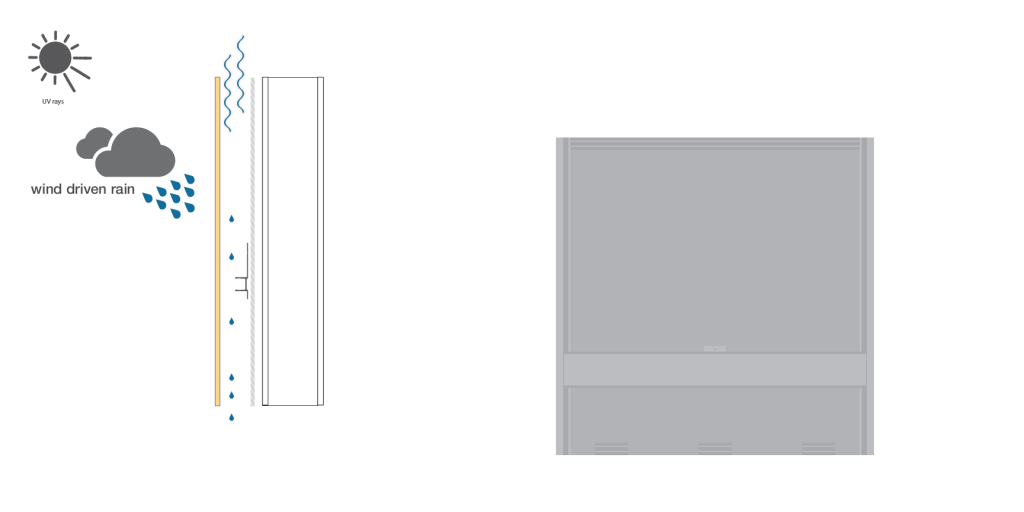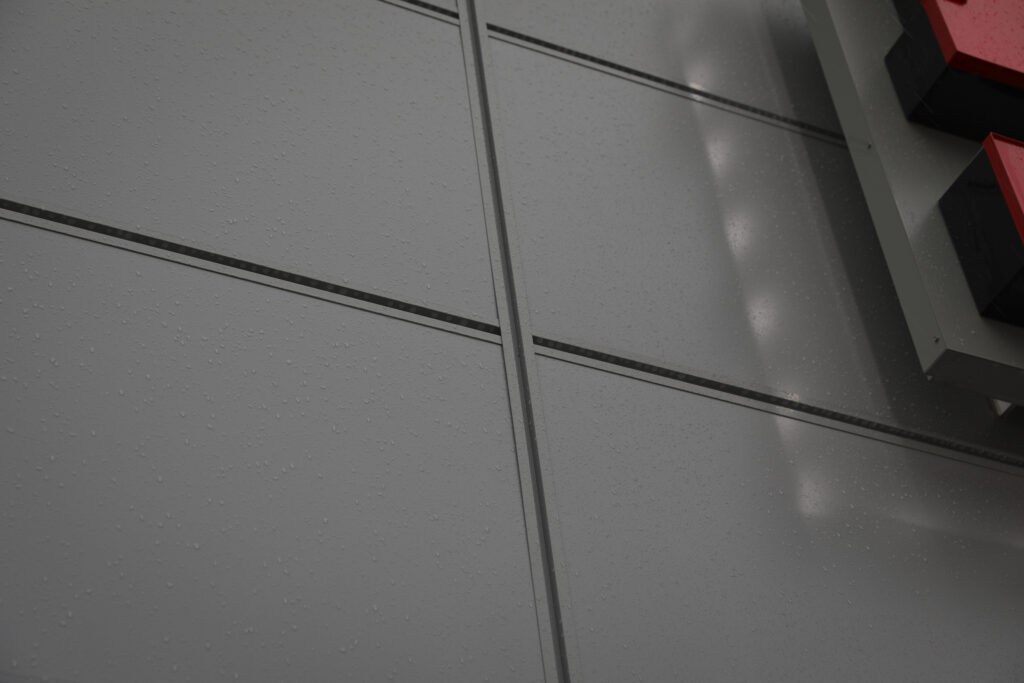 Pressure Equalization: Vented vs. Ventilated
When ventilation holes are integrated into the cladding system, the ventilation acts as a pressure-equalizing space where accumulated moisture can flow out while letting air flow evaporate excess moisture. That said, there are two types of pressure-equalized rain screen systems; vented and ventilated. A vented rainscreen is one where there is open ventilation on either the top or bottom of the wall, whereas a ventilated rainscreen is open on the top AND the bottom – allowing air to flow freely behind the system
Featured project using AL13® Panel System
Fareway Grocery Store
620 8th St SE, Altoona, IA 50009
TYPECommercial
COLORCC054 – Custom Grey
SYSTEMAL13 Panel
TOTAL SQ FT
This is Fareway Stores a commercial project in us-iowa-ia featuring horizontal panel in CC054 – Grey.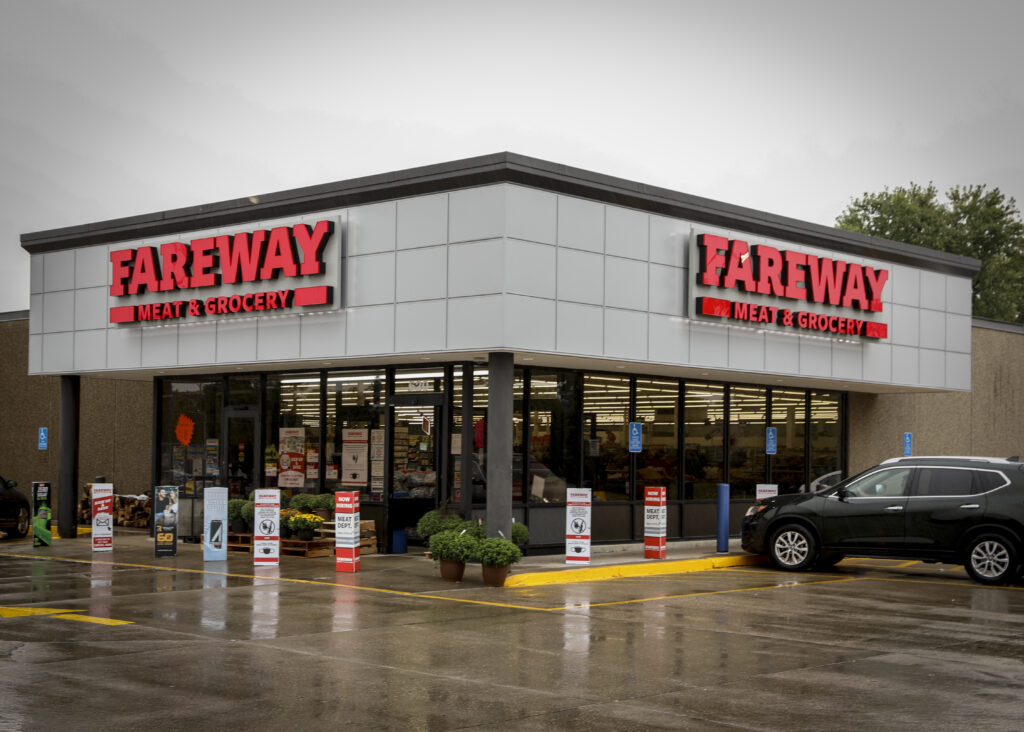 Rigorous Testing
AL13 system components have built-in moisture management certified with AAMA 508, AAMA 509 (pressure equalized rain screen).